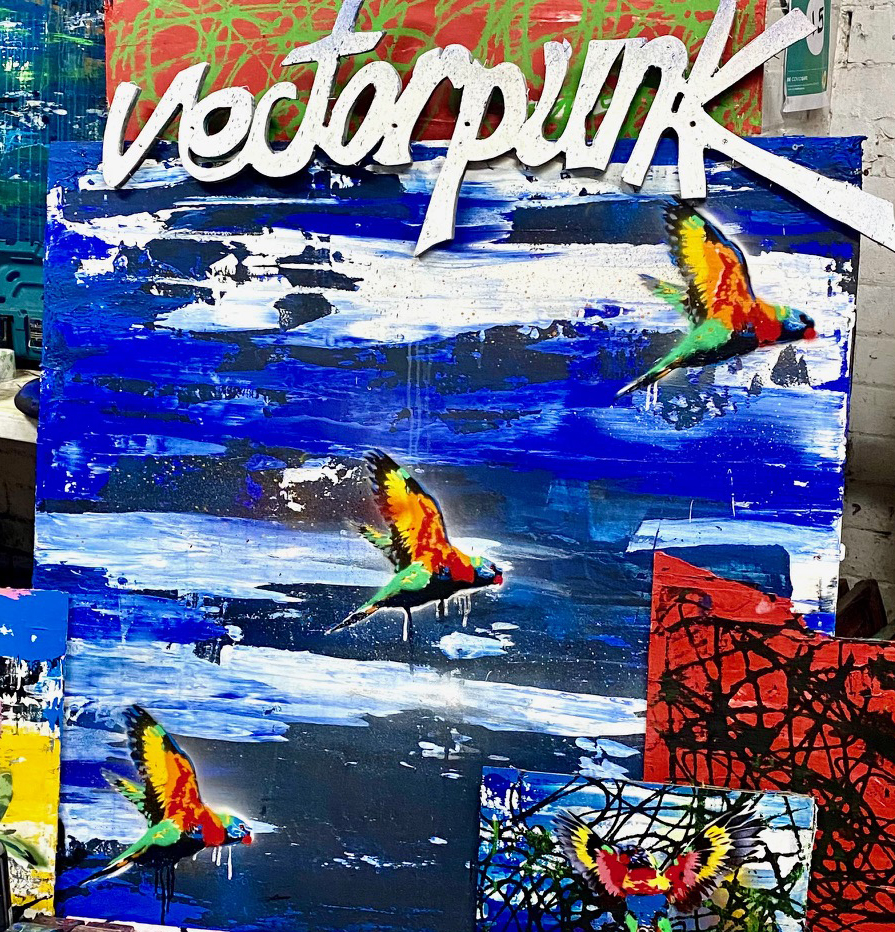 It won't always be this way
It Won't Always Be This Way-mixed media exhibition made in the 2021 lockdown
This is a body of work completed over the seemingly never-ending lockdown of 2021. It's partly a retrospective of some of my older images of Vectorpunk discovered as I cleaned my studio.
The works will be available for sale on the Vectorpunk store. To promote the show I have put up a large artwork in the street near Tortuga Studios where I made most of the work.
This work is part of the 'Landscrapes' series that mixes the media of screenprinting painting and squeegee techniques. These artworks celebrate the messiness of the studio, the process of pulling ink through a screen with a squeegee, and the layering of prints and stencil artworks.